Classic Rock Florida 'SHE' is Streaming in HD Online
Radio Station WSHE Miami Ft Lauderdale
The Original 'SHE' WSHE RADIO Ft Lauderdale Miami Online!
Established Serving Florida Since 1972
SONNY FOX | NEAL MIRSKY | RANDY THOMAS | GARY MARTIN | TOM JUDGE
CLASSIC ROCK FLORIDA (SHE 103 RADIO)
CLASSIC ROCK MIAMI RADIO (SHE 103 RADIO)
WSHE MIAMI FT LAUDERDALE RADIO FLA
She Radio is South Florida's Internet Streaming Radio Station, She Radio is WSHE Miami Ft Lauderdale. Miami Rock Radio - Florida Rock Radio - Classic Rock Florida - Album Rock Radio - South Florida Radio She Radio Dee Jays like Randy Thomas - Sonny Fox - Corey James - Robyn Martin - Skip Herman - Jim Mcbean Listen to She Radio Station Internet Radio Now on This Page, We are the Official She Radio Station of Florida Broadcasting in Ultra High Def, She Radio Streams in HD, Miami Rock and Roll, Florida Rock and Roll, Shes Only Rock'n Roll, She 103 Radio She Internet Radio - She Miami Radio - She Web Radio - She Radio - She Florida Radio - She Radio Station - She 103 Radio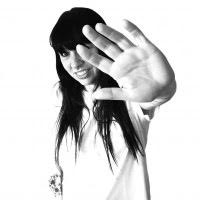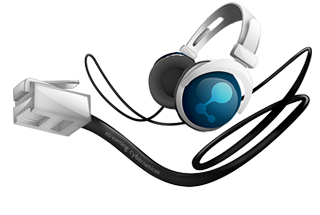 SHE 103 RADIO STATION FLORIDA-WSHE-SHE FLORIDA RADIO
SHE'S ONLY ROCK'N ROLL!
MIAMI'S NEW HOME FOR CLASSIC ROCK RADIO!
Offical WSHE-FM is No Longer on FM Radio, WSHE-FM Has been Replaced With a Server as We Have Moved To
SHEINTERNETRADIO.COM

SHE 103 Radio WSHE Ft Lauderdale Miami, has Been Rebranded and Launched Onto The Internet and is Currently Owned By Tanner Communications, (Tanner Bros) Possessing Full Ownership,Trademarked & Copyright Legal Rights as Listed Publicly Below.

WSHE MIAMI/FT LAUDERDALE
SHE103 RADIO STATION
SHE WEB RADIO STATION
SHE FLORIDA RADIO STATION
SHE MIAMI RADIO STATION
SHE INTERNET RADIO STATION
SHES ONLY ROCK'N ROLL
CLASSIC ROCK MIAMI
WSHE 103.5 FM as Most of You All Remember Went Off-Air (1995) As We Were Bought By Paxson.
WSHE Was Sister Of WSRF Surf 16 On The AM Dial. Both Owned By John Tenaglia Of (TK Communications).
Our Old Davie Studio Bldg As You Might Recall In 'Silver Oakes' Tailer Park No Longer Stands. Demolition Began On Our Original Studio Bldg In '2002 To Make Way For Town Houses. We Sadly Watched As The Cranes Knocked-Down The AM Radio Towers Behind Our Studio. The Interior Studio & Office Area Was Being Gutted As If It Never Existed, We Watched As Over 30 Years Of Memories Were Being Hauled Away By Construction Crews.
Here's The Short Story Behind SHE;
Nickname Was SHE 103.. No Person Grew Up In South Fla That Didn't Listen To SHE 103, Throughout The 70's Thru The Mid 90's.! WSHE 103.5 Was a Radio Station That You Took Everywhere You Went Throughout The 70's 80's And Well Into The 90's..
SHE 103 Was Suddenly OFF-AIR One Day In 1995, Only To Learn That SHE 103 Was Bought Out To Paxson, Followed By Clear Channel And Was Quickly Transformed Into Clear Channels Corp Radio Genre Of Main Stream Flash-In-The-Pan Programming.
For Over 25 Years, The Station Call Letters Were WSHE, and The Station Slogan Was SHE'S ONLY ROCK'N ROLLŪ
In 1995, a Format Change Was Made From Album Oriented Rock To An Alternative/Hot AC Hybrid Format, And The Call Was Changed To WPLL, Nicknamed "Planet Radio." Another Format Change (this time to Disco hits of the 70's) Resulted In Another Call Letter Change To WMGE, "Mega 103.5"
'2002, Month Of March, WSHE Was On-Air Again However,On The Frequency Of (105.5)FM, To Be Broadcasting At a Low Power Range At An ERP Level Of About 2,000 Watts, 125% Modulation Level Reaching Out To About a 25 Mile Radius.
19 KHZ Carrier Was Launched and History in South Florida Began To Unfold Once Again
WSHE 105.5 FM Lower Power Quickly Made The Diary Arbitron Ratings In Greater South Broward / North Miami.Being Listed In The Diary After 4 Months On-Air At Low Power Is a Compliment We Did Not Expect.
2007, We Voluntarily Made A Decision To Remove Our FM Carrier As We Were Denied Class B License & Construction Permit Within Our Local Market.
WSHE Studios Is Based Out Of Aventura Florida.WSHE Uses Two Studios Locally And Uses One Studio Located In North Carolina.


SHE BROADCAST STREAMS HERE